The Center for the Study of Slavery and Justice (CSSJ) at Brown University is a scholarly research center with a public humanities mission. Recognizing that racial and chattel slavery were central to the historical formation of the Americas and the modern world, CSSJ creates a space for the interdisciplinary study of the historical forms of slavery, while also examining how these legacies shape our contemporary world.
The poster image is "Arrival in the Unknown," from the First Movement of Color in Freedom: Journey along the Underground Railroad, by Joseph Holston. Proceeds from the sale of this limited edition signed poster will be donated to the Center for the Study of Slavery and Justice.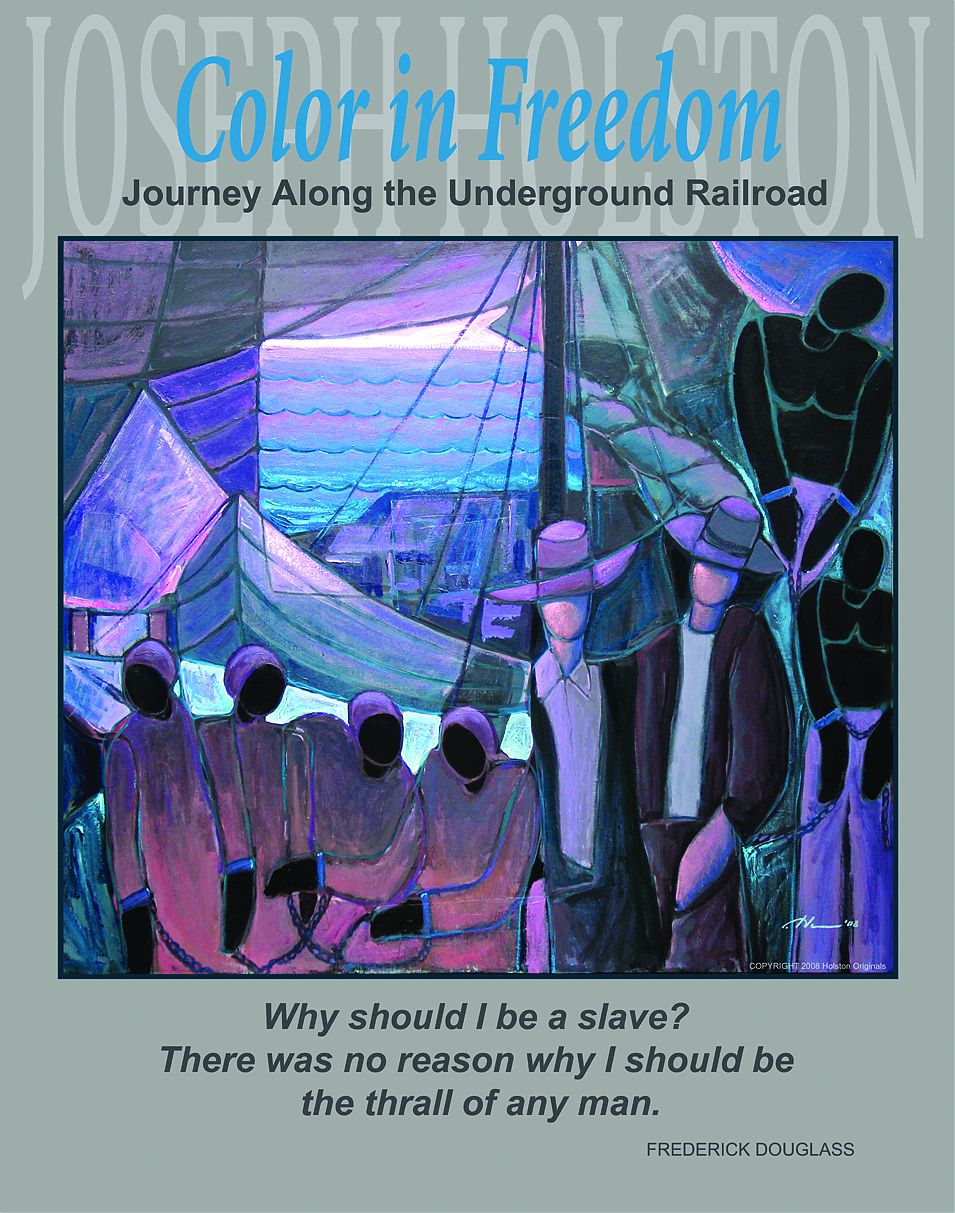 The signed poster is 22" x 28", and is available for $60.00, plus $7.00 shipping (up to 3 posters). Sales tax for Maryland residents is 6%.